Welcome to our humble blog, regarding all things old
fashioned!
We are two women stuck in a time warp who
have united to bring you the best of vintage fashion,
lifestyle and craft in and around London town. We both
intend to share our deepest vintage style secrets,
tips and tricks so stay tuned and I hope you enjoy
reading our endeavours! We would love to see you all
dress to the nines and jiving the night away in this
grand city some time soon, so don't ever be to coy to
We each wrote a brief introduction about one another
in the hope it would help you get to know us both a
little better, so without furtherdelay Lets introduce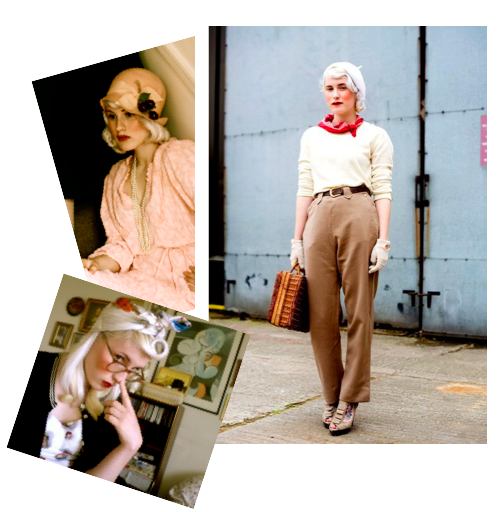 Originally living Eastbourne and Brighton, Harriett
Henderson has been collecting vintage clothing since
she was around twelve. Local legend to many,
Harriett was flouncing her style around town long
before retro fashion hit its pin-curled head into
Brighton and London trends.Living in Eastbourne,
Harriet has been collecting the clothes and
accessories of many stylish old ladies from local
charity shops. Harriett also lived in Brighton
where she found her favourite antique and flea
markets such as "Snooper's paradise".