Welcome to the BYT HQ, the humble North London flat where the magic
happens. I thought it would be nice to give you all a sneak peak of
my home and the various curios which litter every wall and surface,
surrounding myself and Aimee as we embark on our vintage endeavours.
Although Aimee doesn't actually live here, she might as well! I
share my home with my long suffering boyfriend Travis, his patience
in regards to my hoarding is commendable! So without further delay
here are a few snap shots of my home.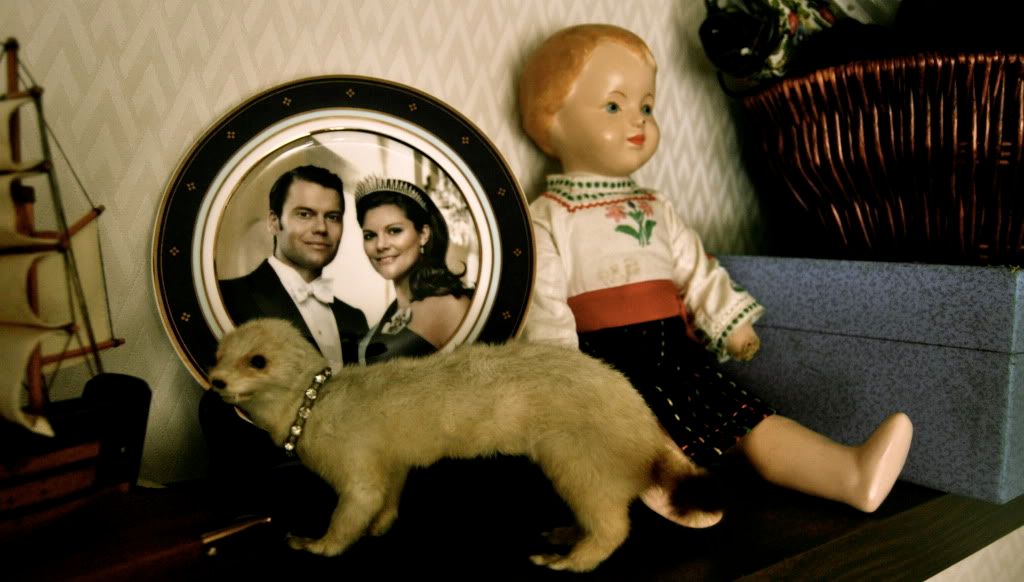 The Plate is from sweden commemorating the marriage of the
crown Princess and a gift from our friend Erika.
The living room, the lamp was my great grandmothers.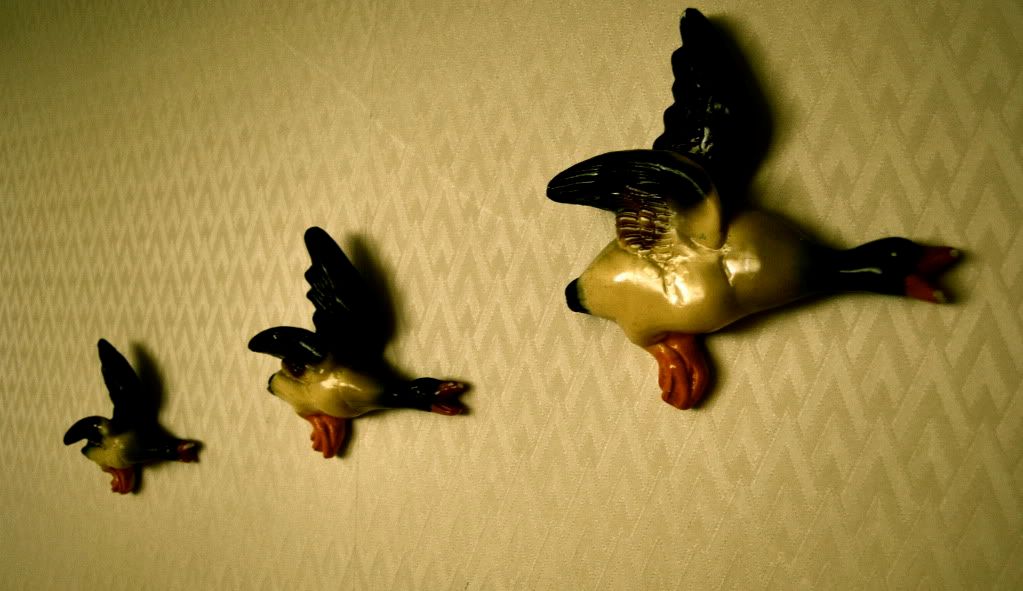 These ducks where a recent gift from my mother, I have been
lusting over hers for so many years, she thought it was time I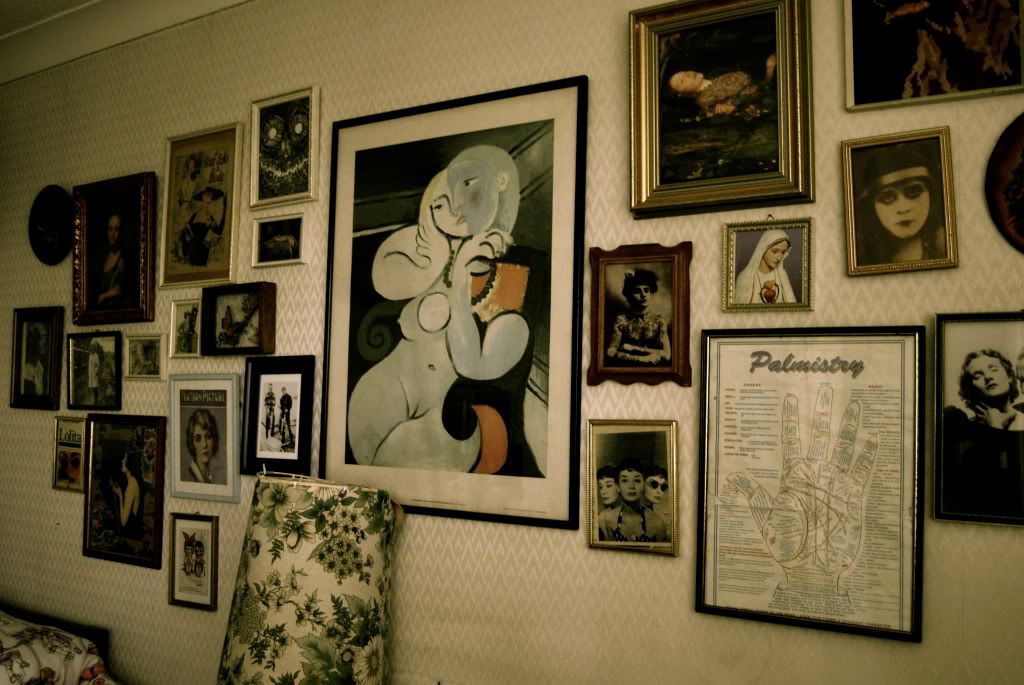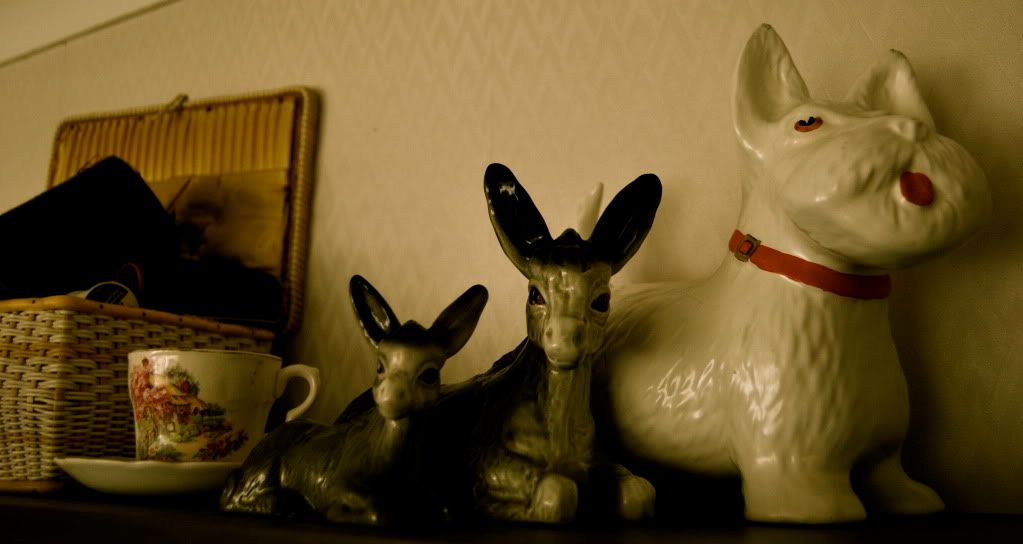 My pottery Animals are from various charity shops, every time I
go out I end up falling in love and bringing one home.
This is Jesus, we have loads of pictures of him.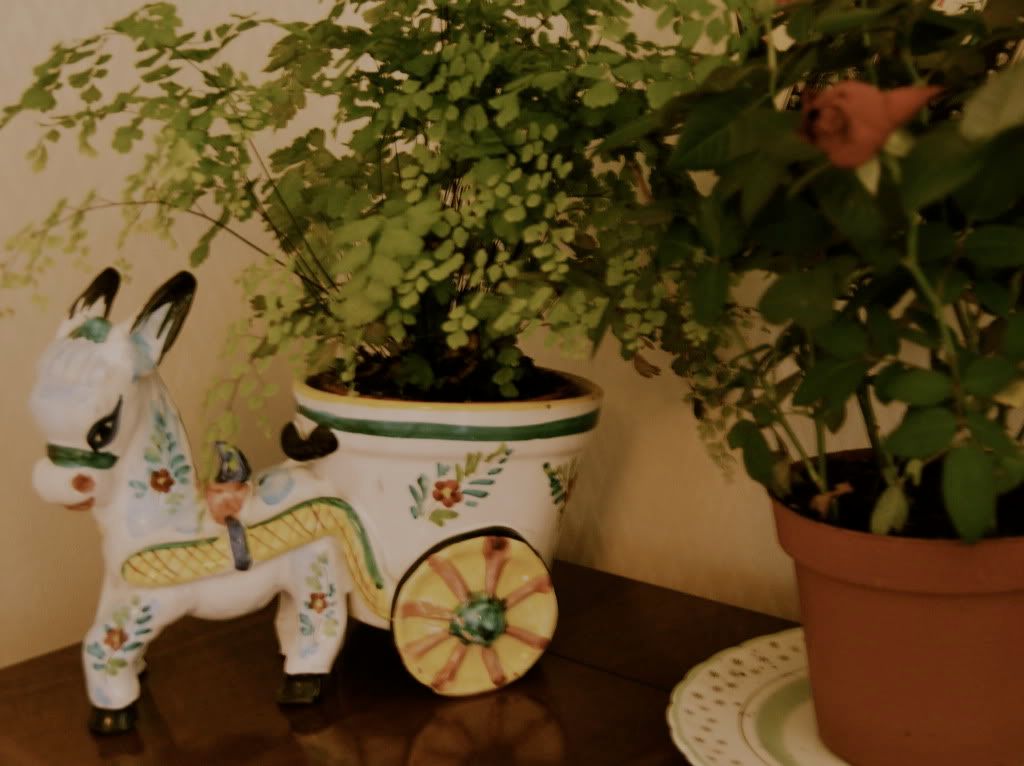 My Donkey planter with small fern, another wonderful gift from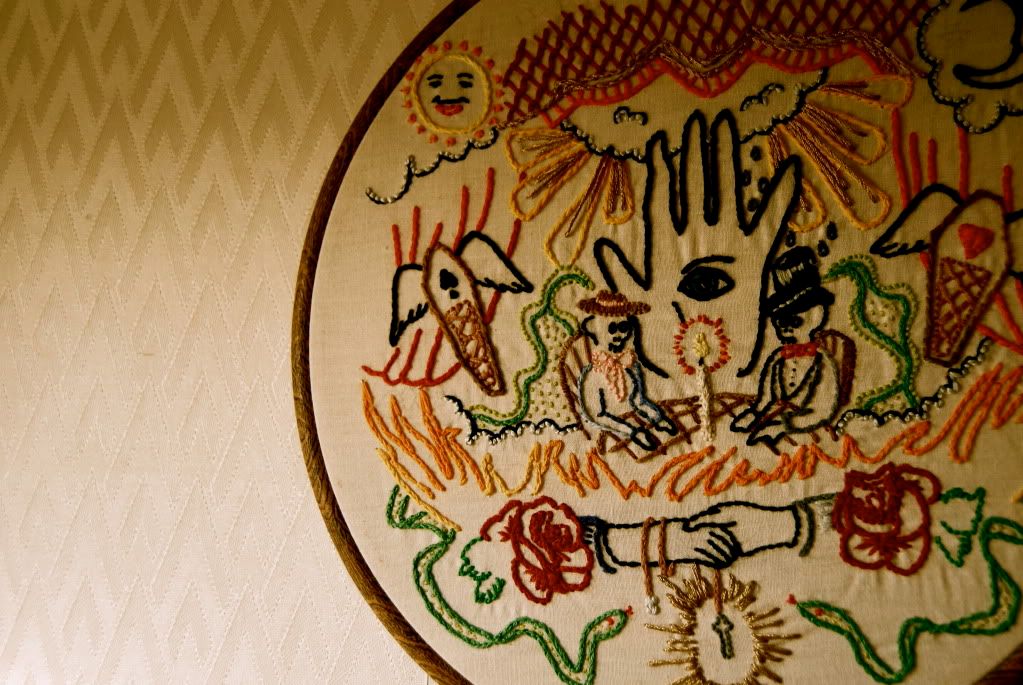 Some embroidery I did for Travis as a christmas gift.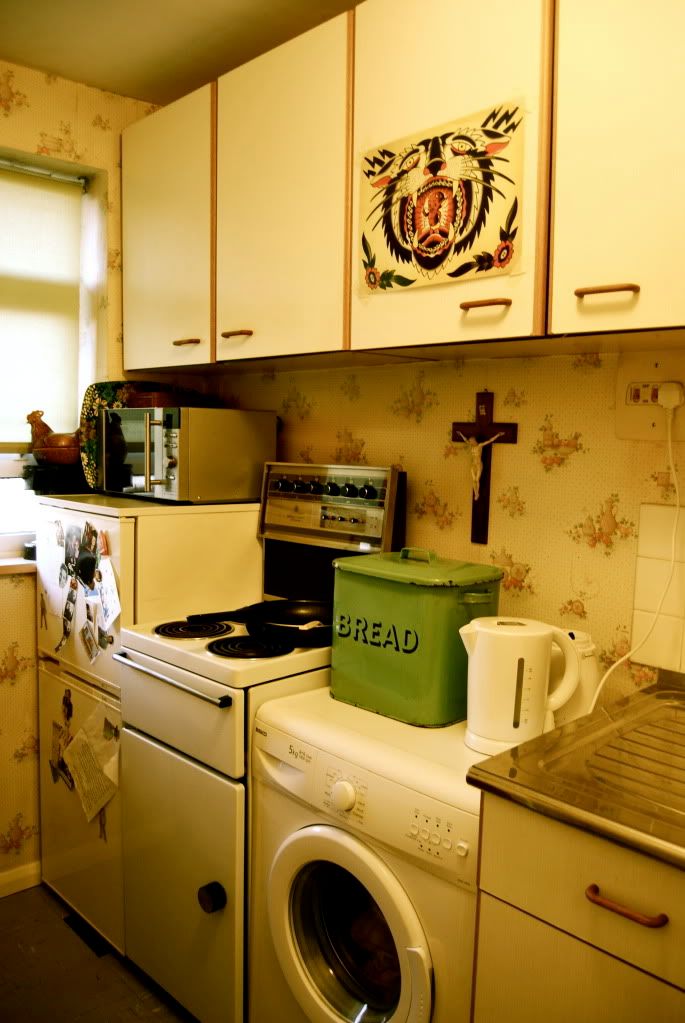 The kitchen, the bread bin is 40's and from my mothers
collection, which I plan to blog about at a later date!
Travis's vintage bottle openers, apparently they are supposed
to represent communist leaders.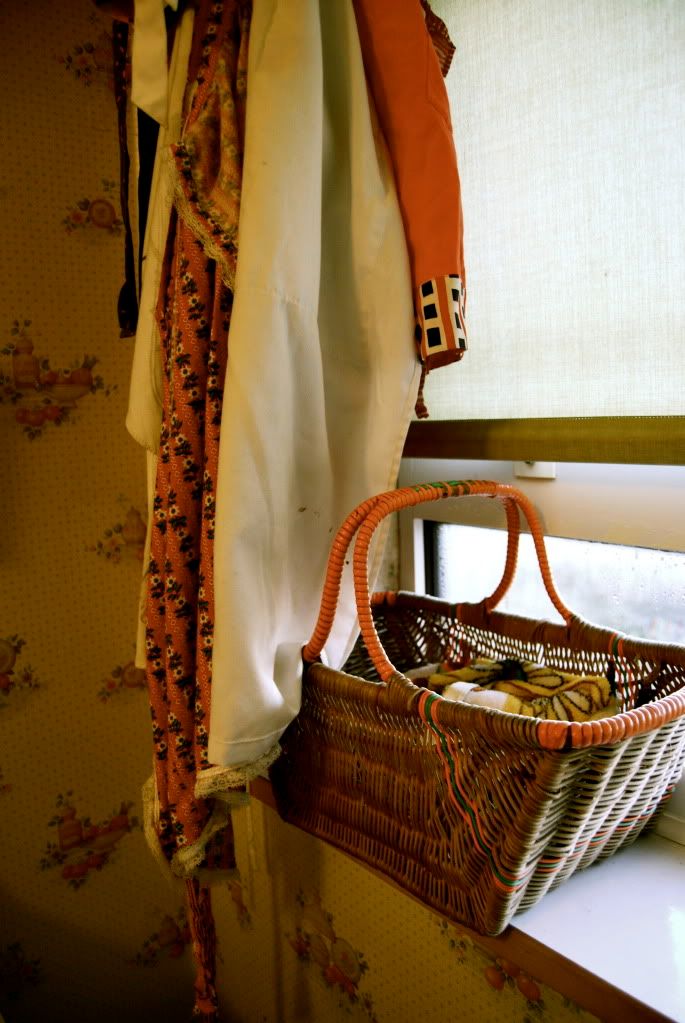 My apron collection (another later blog) and shopping basket.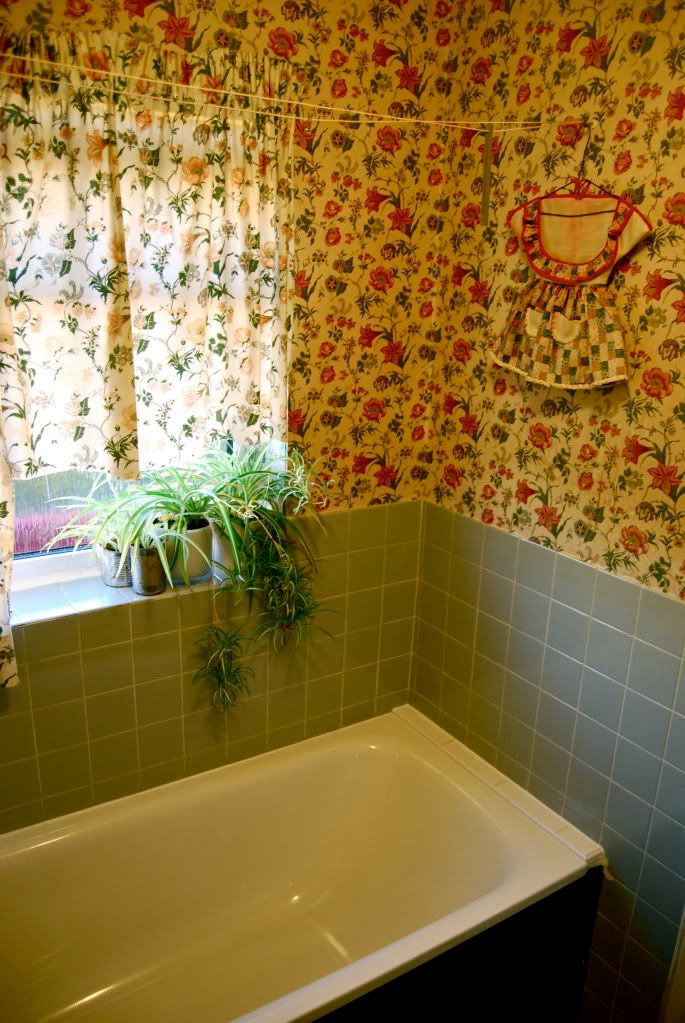 I love the original wallpaper in our bathroom and its matching
curtains (albeit faded and torn) the 50's peg holder was also
left by the previous tenant when we moved in.
My powder pot and travis's flick comb.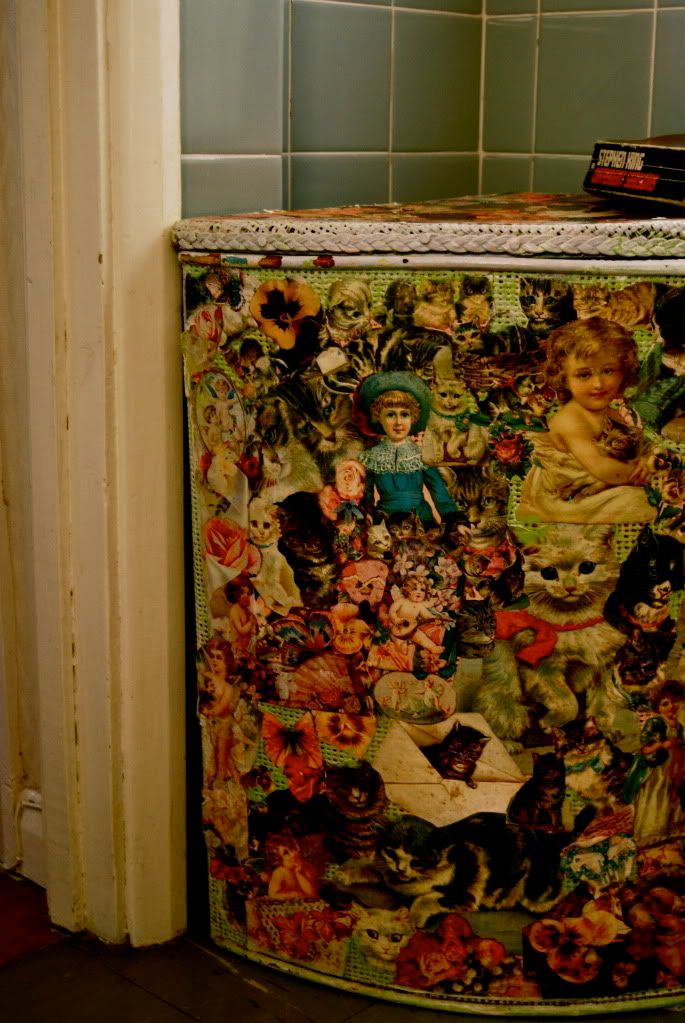 Our laundry basket is possibly one of the favourite things I
own. Bought for £5 from a charity shop in Brighton the white
wicker hamper has been lovingly collaged in original
victorian to 40's clippings, mostly of cats, flowers and girls.
Again stay tuned for better more detailed pictures.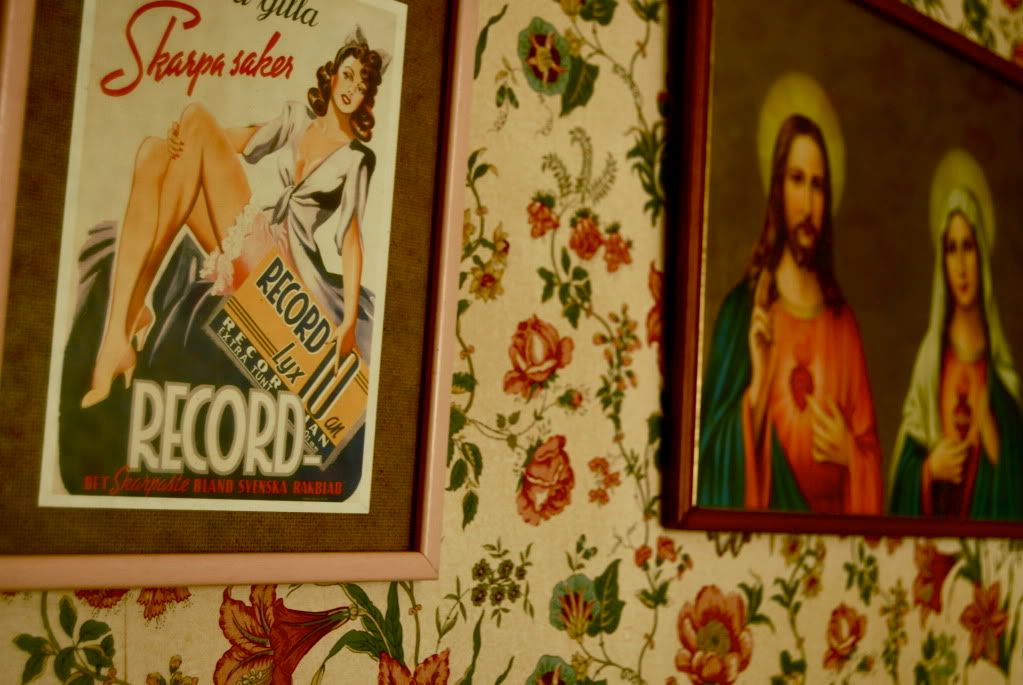 I hope you enjoyed a sneak peak into my home, tomorrow my
bedroom and wardrobe! But in the mean time we'd love to hear
your thoughts on our posts so don't be shy, let us know what