In a bid to catch you up with our general lives, I'll be posting a few short blogs in between our features. Here is one of them. In the summer we were both rather chuffed to separately have our pictures taken for Street Style Aesthetics, a blog we enjoy. Here are the photos and links to Wayne's blog.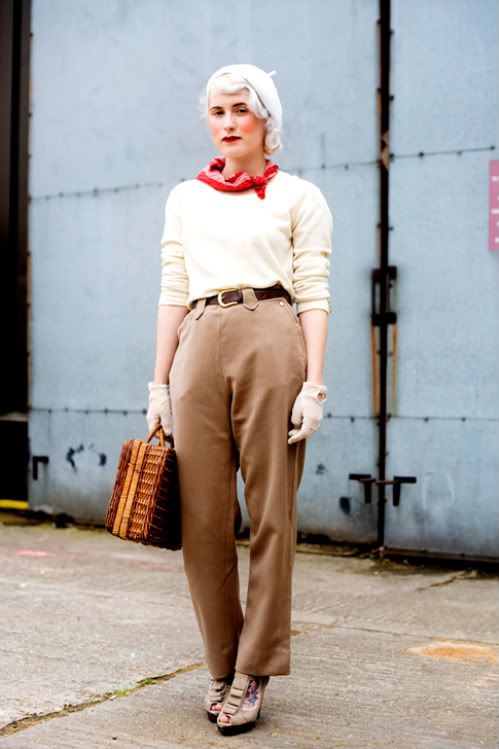 Harriett
Here is Harriett in early August, her inspiration for this look was a working wartime lady, the look is practical yet ladylike with gloves and lipstick.

http://www.waynetippetts.com/?p=9956


Aimee
A little later in August, Wayne from street style aesthtic caught me working. I am wearing a early 40's suit jacket (a present from Harriett, we have a matching pair!) from This Shop Rocks, my Nanna's fur, my work uniform and shoes from Office.


http://www.waynetippetts.com/?p=10046
Be sure to visit the rest of Wayne's site for some other foxy fashionistas!
Love Aimee xxx
Bright Young Twins