Inspired by the 1940's "make do and mend" attitude, me and Harriett have been making felt pieces to repair broken clothes or simple jazz up a simple item.

Here's my jumper with a apple inspired by a

nickname

my Nan gave me when I was a little girl. I

simpley

found a template on the

Internet

and cut out the felt design.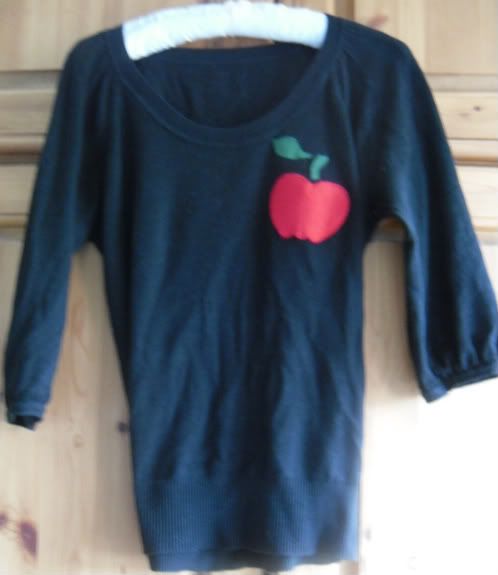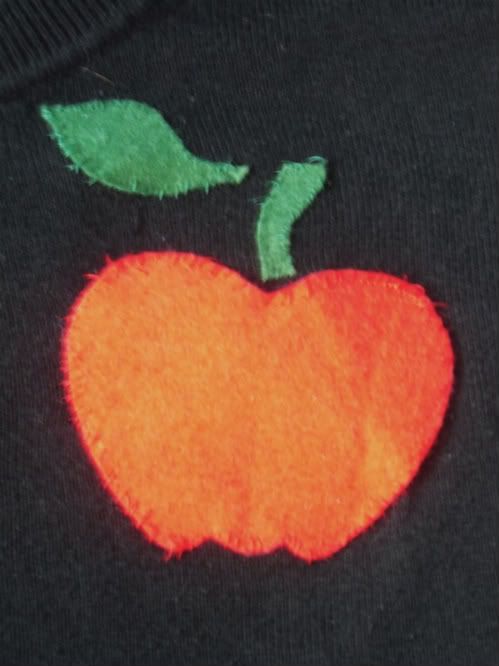 Here is Harriett's skirt with a beautiful rose design, she gave this skirt to me recently, however, it is too small for me! Perhaps she'll consider putting it on our soon to come etsy shop!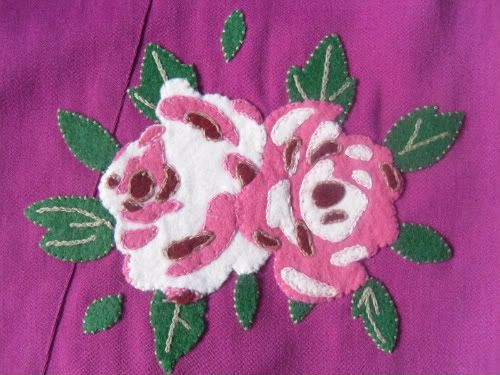 Here is a original 1940's dress with a tulip design on the skirt pocket.
Hope this short post inspired you to make your own creations! Sorry for the lack of posts we are currently busy making our etsy shop!
Love
Aimee

xxx