Yes faithful readers it is that time of year again, a day which can taint even the happily single gal's day and disappoint the loved up lady. There is definitely something about Valentines day that sends a lot of us into a "Pride and Prejudice" inspired panic, however, let us all remember that it is a mere celebration of all things consumerist and kitsch. It also gives me an excuse to show you some gorgeous lingerie to suggest to your sweetheart or to buy for yourself.
"Fgm-redjolie" from £20 by "Kiss Me Deadly" stocked by fairygothmother.co.uk
First up is this new delicious set by "Kiss Me Deadly", a vintage inspired long-line bra with a practical but pretty suspender belt and briefs. I love how this set is so gorgeous but very functional (note my earlier "Suspender Belt" post), the set has previously come in a very 50's peach and has been revamped in vampish black for the season. My work "Fairy Goth Mother" has recently teamed up with "Kiss Me Deadly" to create a matching underbust corset which can be seen on the "Fairy Goth Mother" website. The photo is also shown with stockings made by Cervin, a French brand who are stocked at the "Fairy Goth Mother" boutique.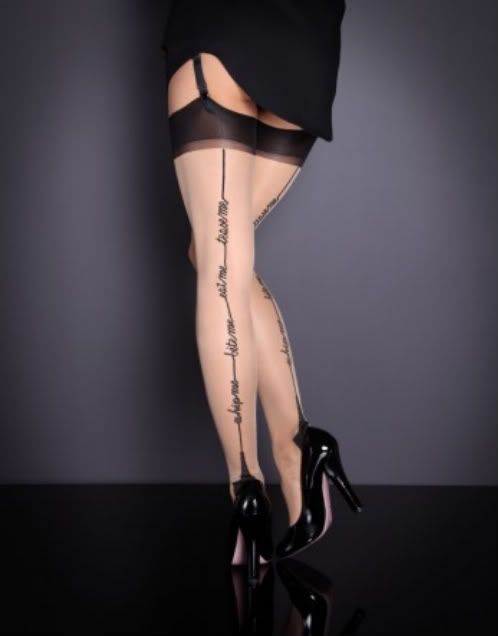 "Whip me Stockings" by "Agent Provocateur" £35 agentprovocateur.com
Speaking of stockings, here are the naughty but nice "Whip me" stockings by "Agent Provocateur". I've loved these for a while now, but £35 seems a unreasonable amount for some thing so inappropriate/ impractical. I wish there was a more public version, maybe "Love me"?! I'd snap those up a treat!
"Private" collection by "Fleur of England" from around £60 stocked by fleurofengland.com and the "Fairy Goth Mother" Boutique
I cannot stop drooling over this beautiful set by "Fleur of England". Made from divine burgundy silk and delicate lace, this set is a sight to behold. The bra flirtatiously opens in the middle, while the briefs are tie sides. The "Fleur of England" website also varies the set which includes a suspender belt and a babydoll.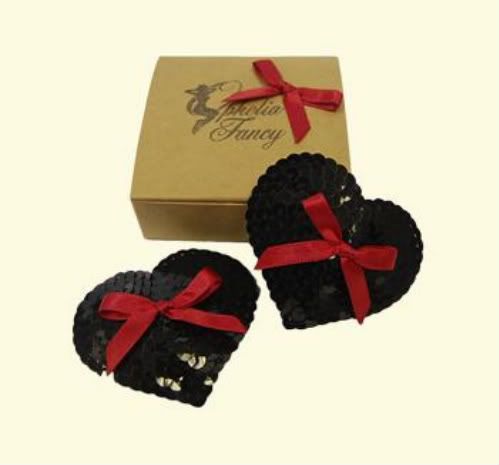 "Bow heart pasties" £28 by Opheliafancy.com
Lastly are these little pretty pasties by "Ophelia Fancy", I've been a fan of the Brighton boutique for a while now and these are a perfect example of a lovely small gift. If you are a boyfriend reading, a great idea would be a pair of pasties and pretty pair of red frilly knickers. When in Rome, I say!
Hope you've enjoyed my favorites, in regards to Valentines remember to Keep calm and carry on!