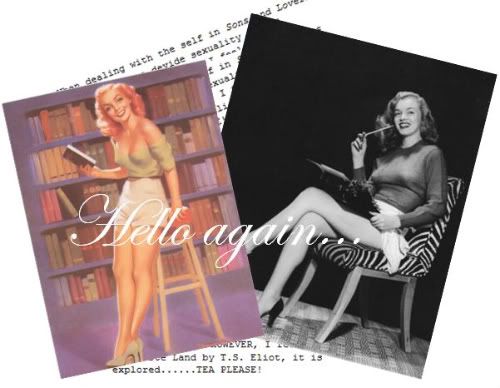 Hello world, Aimee here and I'm back from 5 weeks of mad essay writing! I can't believe I've written over 15,000 carefully picked words in such a short space of time, gosh it's good to be back! I have a few things I wanted to share with you while I think of a feature article.
So here's my new 30's evening shoes, I am so happy to have these. They're my first pair of vintage shoes as I have big ol' modern feet! They have a pretty glittery look that unfortunately doesn't translate on photographs, such a unusual fabric for the period. I got these for about £20 from eBay.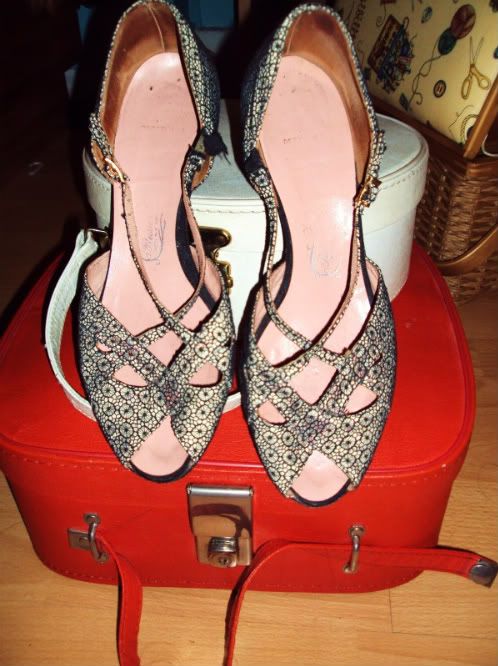 This is a '50's bra that I thought I'd share with you, isn't it pretty. This also came from eBay, it was about £6-7. I find vintage bras quite impractical, but it's pretty and I love it.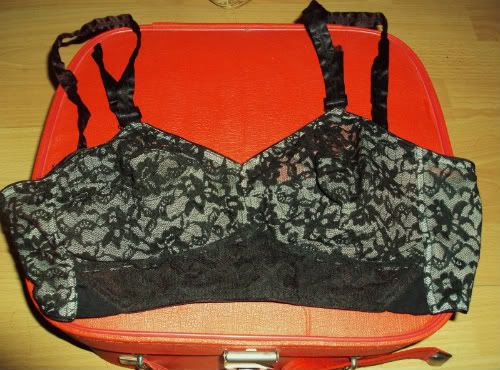 A couple of weeks ago a young man asked to take my picture while I was working in The Vintage Emporium. I assumed it was just a tourist snap etc, however the chap brought out some flashy equipment and took this rather nice photograph. The chap is called Christopher Day for reference.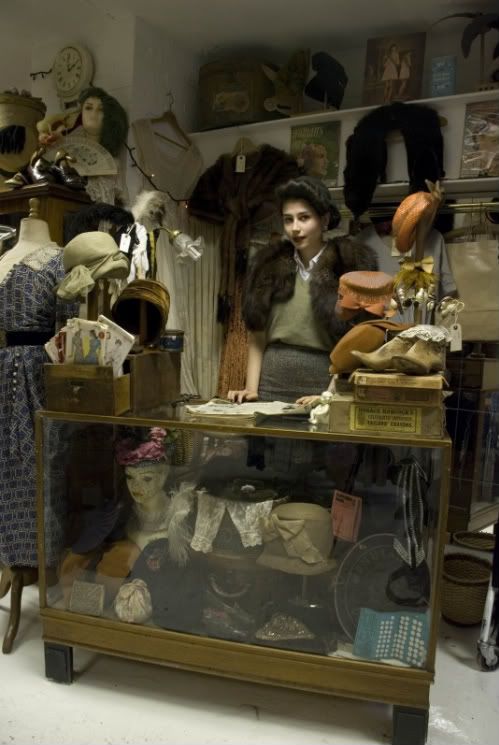 I'm currently working on a basic corsetry post which should hopefully be the bee's knees.