Hello favourites! We're back from dreaded dissertation bitch fits! We're now lying in bed in Berlin (holidaying is such hard work boohoo) listening to Serge Gainsbourg; wondering which bar will get the absolute PLEASURE of having our fine English arses sitting at their stalls. Thanks for your sweet as messages, we're having such a great time so far and can't wait to share it with you.
Any who, this post is about sharing the uncompromising fabulousness which is Katie Holt. We met Katie drunkenly (when in Rome!) at Blitz Party so long ago and have happily bumped into her numerous times since. When she asked capture our souls with her magic box, well, we were absolutely delighted! We were even more delighted when we saw the finished photos.
There are many other portraits etc Katie took of us, but this is the one we had the most input in and is so 'us' that we couldn't wait to share.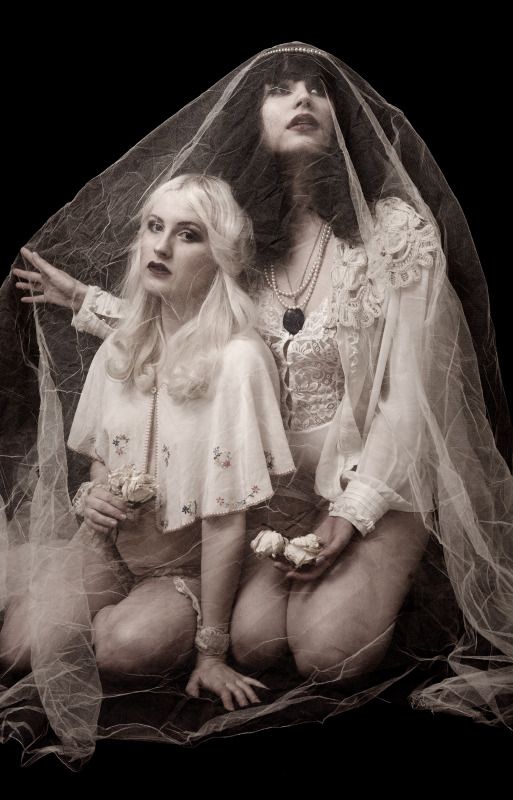 The photograph is primarily inspired this twenties photograph below which we found via tumblr. However, the idea is also inspired by a lot of Edwardian/twenties pornography which features women who have that weird incestual sisterly thing going on.
Visit Katie and contact her her via her tumblr. Massive thanks and love to her for all her hard work and the great day we had with her. Stay tuned for more of her work.